Maker Camp is funded in part by the Gordon and Betty Moore Foundation and the generous support of the Members of Make: Community.
1 Hour
TO COMPLETE
---
WHAT WILL YOU MAKE?
An amplifier for your musical instruments (like an electric Canjo!). This is a more difficult project for the more experienced makers in your Camp.
PRINT THESE INSTRUCTIONS
WHAT WILL YOU NEED?
1 capacitor 0.047µF
1 capacitor 0.01µf
1 capacitor 100µf
1 capacitor 220µF
1 resistor 10Ω
1 battery connector
1 toggle switch SPST
Cracker box, or similar
Battery 9V
Hook-up wire 20- or 22-gauge solid core
1 prototyping PC board
Speaker 8Ω impedance
1 mono phone jack 1/4'
1 IC socket 8-pin DIP
1 potentiometer 5KW audio or log taper
Rheostat 25-ohm 25W
Audio amplifier chip LM386N
Soldering iron
Solder
Wire cutters
WHAT'S NEXT?
A cracker box is nice, but why not kick it up a notch by building a better enclosure? Add piezo pickups to buckets and random objects to turn them into instruments. If you really want to rock, you can build your own effects pedal to get some heavy guitar sounds out of your amp.
Please Note
Your safety is your own responsibility, including proper use of equipment and safety gear, and determining whether you have adequate skill and experience. Power tools, electricity, and other resources used for these projects are dangerous, unless used properly and with adequate precautions, including safety gear and adult supervision. Some illustrative photos do not depict safety precautions or equipment, in order to show the project steps more clearly. Use of the instructions and suggestions found in Maker Camp is at your own risk. Make Community, LLC, disclaims all responsibility for any resulting damage, injury, or expense.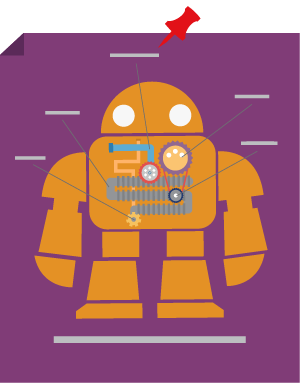 ALL DONE? SHARE IT!
Share pictures and videos of your cool build! Be sure to use #maketogether or #makercamp
POST YOUR PROJECTS
Kits and Books From Maker Shed
Make: produces a variety of great products and helpful project tutorials to enhance your making experience.