Maker Camp is funded in part by the Gordon and Betty Moore Foundation and the generous support of the Members of Make: Community.
30 Minutes
TO COMPLETE
---
WHAT WILL YOU MAKE?
A cardboard tube from a roll of paper towels is the perfect size for your kaleidoscope. Inside the tube, you need three reflective surfaces—this can be made from a plastic document folder. However, if you can find it, mirrored paper also works well. When your kaleidoscope is finished, look through it and point it toward a lamp or out of the window. But remember to never point the tube directly at the sun, because you could damage your eyes.
PRINT THESE INSTRUCTIONS
WHAT WILL YOU NEED?
Pencil
Scissors
Masking tape
Colored beads
Colored paper
Cardboard tube
Clear plastic folder
Ruler
Plastic wrap
Wax paper
Please Note
Your safety is your own responsibility, including proper use of equipment and safety gear, and determining whether you have adequate skill and experience. Power tools, electricity, and other resources used for these projects are dangerous, unless used properly and with adequate precautions, including safety gear and adult supervision. Some illustrative photos do not depict safety precautions or equipment, in order to show the project steps more clearly. Use of the instructions and suggestions found in Maker Camp is at your own risk. Make Community, LLC, disclaims all responsibility for any resulting damage, injury, or expense.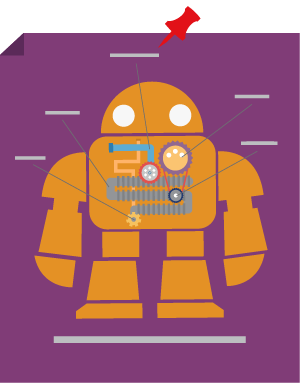 ALL DONE? SHARE IT!
Share pictures and videos of your cool build! Be sure to use #maketogether or #makercamp
POST YOUR PROJECTS
Kits and Books From Maker Shed
Make: produces a variety of great products and helpful project tutorials to enhance your making experience.