Maker Camp is funded in part by the Gordon and Betty Moore Foundation and the generous support of the Members of Make: Community.
30 MINUTES
TO COMPLETE
---
WHAT WILL YOU MAKE?
You will build a holder and accessories for your phone to turn it into a system capable of tracking how many times people enter and exit a door.
PRINT THESE INSTRUCTIONS
WHAT WILL YOU NEED?
A sheet of felt
A sheet of cardboard
A straightedge
Pencil
Scissors
Hot glue and glue gun
Painter's tape
An Android phone with Google's Science Journal app installed
WHAT'S NEXT?
This type of optical tracking is used all the time in the real world. Stores use similar systems to track how many customers have come in (have you ever walked into a store and heard a beep or a ring from the door?). In science, systems like this are used to count how many bees are entering or exiting a hive or when animals are coming in and out of their burrows.
Try attaching the system to your refrigerator door at home. Now you can track how often your family is diving in to get snacks and even how long the door is left open while someone finds what they want (a major source of wasted energy). When hooked up to a classroom door, can you tell when class is about to begin or when it is over based on the chart? How about when it's dinner time based on refrigerator door activity?
Can you find another way to track the door opening using the accelerometer?
Please Note
Your safety is your own responsibility, including proper use of equipment and safety gear, and determining whether you have adequate skill and experience. Power tools, electricity, and other resources used for these projects are dangerous, unless used properly and with adequate precautions, including safety gear and adult supervision. Some illustrative photos do not depict safety precautions or equipment, in order to show the project steps more clearly. Use of the instructions and suggestions found in Maker Camp is at your own risk. Make Community, LLC, disclaims all responsibility for any resulting damage, injury, or expense.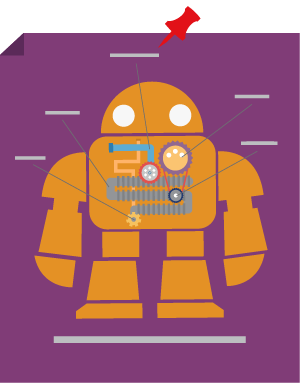 ALL DONE? SHARE IT!
Share pictures and videos of your cool build! Be sure to use #maketogether or #makercamp
POST YOUR PROJECTS
Kits and Books From Maker Shed
Make: produces a variety of great products and helpful project tutorials to enhance your making experience.