Maker Camp is funded in part by the Gordon and Betty Moore Foundation and the generous support of the Members of Make: Community.
15 MINUTES TO 1 HOUR
TO COMPLETE
---
WHAT WILL YOU MAKE?
In this experiment, you will test how much light different fluids absorb. Does more light pass through soda than through orange juice? Find a variety of liquids, test them out, and then record your measurements.
PRINT THESE INSTRUCTIONS
WHAT WILL YOU NEED?
A clear plastic cup
A 1/4 cup measuring cup
A 1 teaspoon measuring spoon
Liquids to measure
Water
Salt
An Android phone with Google's Science Journal app installed
WHAT'S NEXT?
How did the salt affect your measurements? Can you chart those measurements in a way that you could closely approximate what the light level would be at any given amount of salt (1.5 teaspoons, 2.75 teaspoons)?
Transparency is commonly used to measure the amount of dissolved solids and particulate matter found in fluid samples. Try measuring other fluids around your home (be careful and stay out of the cleaning products). Do you have a stream, pond, lake, or river nearby? How does the transparency of the water change after a heavy rain shower compared to a period of time without rain? Does salt water's transparency differ from fresh water? Why do you think that is?
If you would like to learn more about measuring light with Google's Science Journal app, check out Google's Getting Started With Light tutorial.
Please Note
Your safety is your own responsibility, including proper use of equipment and safety gear, and determining whether you have adequate skill and experience. Power tools, electricity, and other resources used for these projects are dangerous, unless used properly and with adequate precautions, including safety gear and adult supervision. Some illustrative photos do not depict safety precautions or equipment, in order to show the project steps more clearly. Use of the instructions and suggestions found in Maker Camp is at your own risk. Make Community, LLC, disclaims all responsibility for any resulting damage, injury, or expense.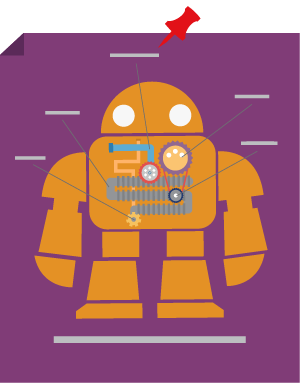 ALL DONE? SHARE IT!
Share pictures and videos of your cool build! Be sure to use #maketogether or #makercamp
POST YOUR PROJECTS
Kits and Books From Maker Shed
Make: produces a variety of great products and helpful project tutorials to enhance your making experience.