Maker Camp is funded in part by the Gordon and Betty Moore Foundation and the generous support of the Members of Make: Community.
WHAT WILL YOU NEED?
balsa wood
wood scraps
plastic canvas
plexiglass
eight small magnets
1.25" L x 1/4" diameter bolt
1/4" diameter nut
two 1/4" diameter washers
craft knife
pencil
ruler
hack saw
sandpaper
low temp hot glue gun
drill
1/4" and 5/8" drill bits
wire strippers
soldering iron and solder
Arduino Uno
16 x 2 LCD display
five IR breakbeam sensors
3 V piezo
5mm blinking LED
switch or button
10 K potentiometer
two 220 ohm resistors
5 V power supply
half-sized breadboard
electric tape, duct tape
hookup wire
Arduino sketch
circuit diagram
Please Note
Your safety is your own responsibility, including proper use of equipment and safety gear, and determining whether you have adequate skill and experience. Power tools, electricity, and other resources used for these projects are dangerous, unless used properly and with adequate precautions, including safety gear and adult supervision. Some illustrative photos do not depict safety precautions or equipment, in order to show the project steps more clearly. Use of the instructions and suggestions found in Maker Camp is at your own risk. Make Community, LLC, disclaims all responsibility for any resulting damage, injury, or expense.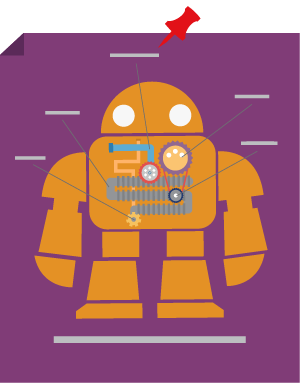 ALL DONE? SHARE IT!
Share pictures and videos of your cool build! Be sure to use #maketogether or #makercamp
POST YOUR PROJECTS
Kits and Books From Maker Shed
Make: produces a variety of great products and helpful project tutorials to enhance your making experience.