---
Stenciled Maker Camp T-shirts
PRESENTED BY
30 MINUTES
TO COMPLETE
---
WHAT WILL YOU MAKE?
We will apply a homemade stencil to your shirt and decorate it using either permanent markers or acrylic paint. This project is modified from The Big Book of Maker Camp Projects.
PRINT THESE INSTRUCTIONS
WHAT WILL YOU NEED?
A washed t-shirt with a large empty area
Paper, card stock, freezer paper, or contact paper for your stencil
A craft knife and cutting mat (optional)
Sharp scissors
Masking tape or straight pins
Temporary spray adhesive (optional)
Old newspapers or cardboard to protect surfaces
Small spray bottles (reuse old ones from the around the house)
Permanent markers
Isopropyl alcohol (rubbing alcohol, 70%)
Acrylic paint
Paintbrushes
Vinegar (optional)
Glycerin (optional)
WHAT'S NEXT?
Be sure to share your creations in the Family Maker Camp Facebook Group at https://www.facebook.com/familymakercamp/.
Post and Tag @familymakercamp with the #maketogether social tag.
There are lots of other ways to make amazing Maker Camp shirts. For more ideas, check out Chapter 2 of The Big Book of Maker Camp Projects, available on Amazon, Barnes & Noble and Google Play for instant download!
Please Note
Your safety is your own responsibility, including proper use of equipment and safety gear, and determining whether you have adequate skill and experience. Power tools, electricity, and other resources used for these projects are dangerous, unless used properly and with adequate precautions, including safety gear and adult supervision. Some illustrative photos do not depict safety precautions or equipment, in order to show the project steps more clearly. Use of the instructions and suggestions found in Maker Camp is at your own risk. Make Community, LLC, disclaims all responsibility for any resulting damage, injury, or expense.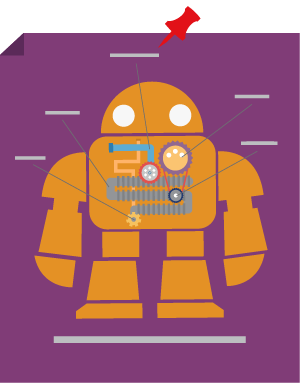 ALL DONE? SHARE IT!
Share pictures and videos of your cool build! Be sure to use #maketogether or #makercamp
POST YOUR PROJECTS
Kits and Books From Maker Shed
Make: produces a variety of great products and helpful project tutorials to enhance your making experience.